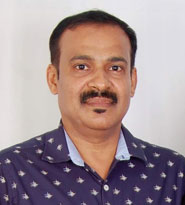 Dr. Nizamudeen
We welcome you to a whole new world of dentistry to make your smile better. Smile Care Dental Clinic is one of the best dental clinics located at Pallimukku, Kollam. We offer comprehensive services from all fields of dentistry. In addition to high-end dental equipment, all services are provided in a comfortable and luxury environment. Here at Smile Care, we not only given dental treatments but also provide information on dental health and prevention of dental diseases.
Smile Care Dental Clinic is primarily a family concern. Dr. Nizamudeen and his wife Dr. Shanima Nizamudeen dedicated their lives to the common vision of providing quality dental care for all. Dr. Nizamudeen with over 20 years of expertise in General Dentistry makes him one of the best dentists in Kollam. He has completed his Bachelor in Dental Surgery from Vinayaka Mission Dental College, Salem.
We provide a full range of dental treatments and solutions for any kind of dental issue or problem that you may have. Here are some of the treatments we offer - Oral Surgical Procedures, Implants Surgery, Root Canal Treatment, Perio and Gum Surgery, Orthodontic Treatment, Aligners, Smile Designing, Bleaching of discoloured teeth, Periodontic Treatment for Children and Crown Bridge Work (Replacing missing Teeth). Specialist doctors are available in our clinic for all types of speciality treatments in Dentistry. Smiles created by us are now everywhere, and today our satisfied patients are the brand ambassadors of our dental clinic.